La Crosse Technology 10-Inch Analog Black Wall Clock with Illuminated Hands - BedBathandBeyond.com
JavaScript Disabled
Bed Bath & Beyond works best with JavaScript enabled. To learn how to enable JavaScript in the most popular web browsers click here.
Home>Home Decor>Clocks>Wall Clocks>La Crosse Technology 10-Inch Analog Black Wall Clock with Illuminated Hands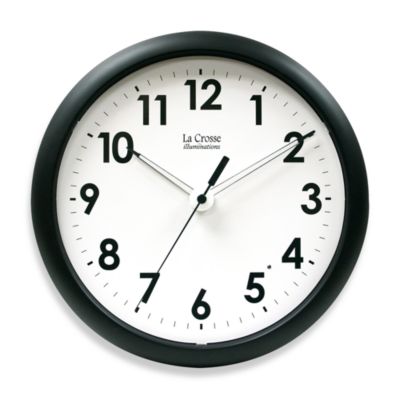 Similar Items
The item you viewed above is out of stock. We also suggest:
Product Information Ratings & Reviews It has LED lights built into the hour and minute hands so that the time is clearly visible in the dark Ultra-sensitive light sensor extends the battery life Automatic dusk/dawn activation and high quality quartz movement are also featured Requires 4 AA batteries (not included) 1-year manufacturer's warranty Imported
SKU # 18022672
Select a store you would like to make your favorite store.
Start
Please enter the address, city, state where you will be starting.
Make Favorite Store

Backto Top

Compare Products Select up to 4 products to compare, and see which one fits your needs the most.